Delivery from 13.12.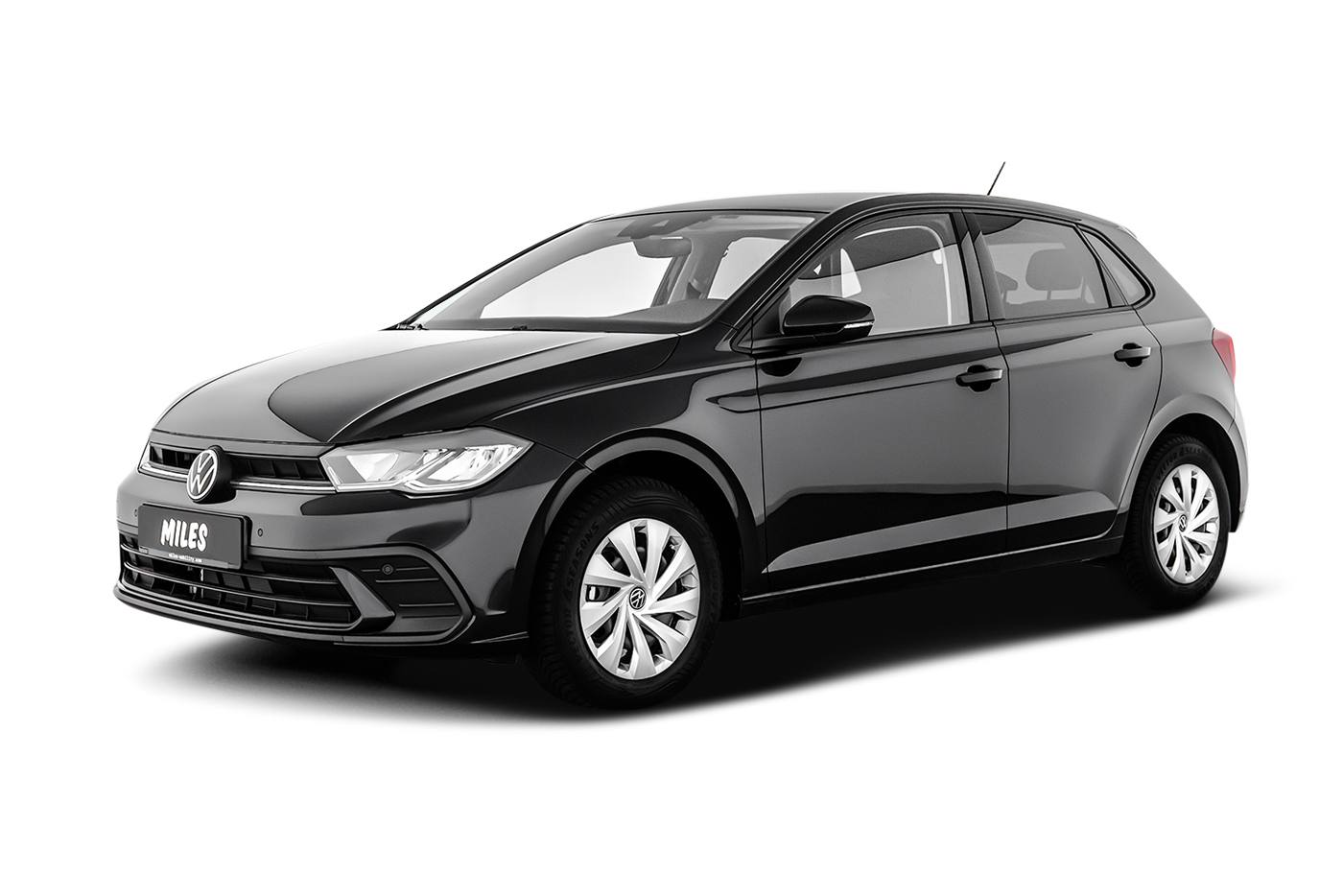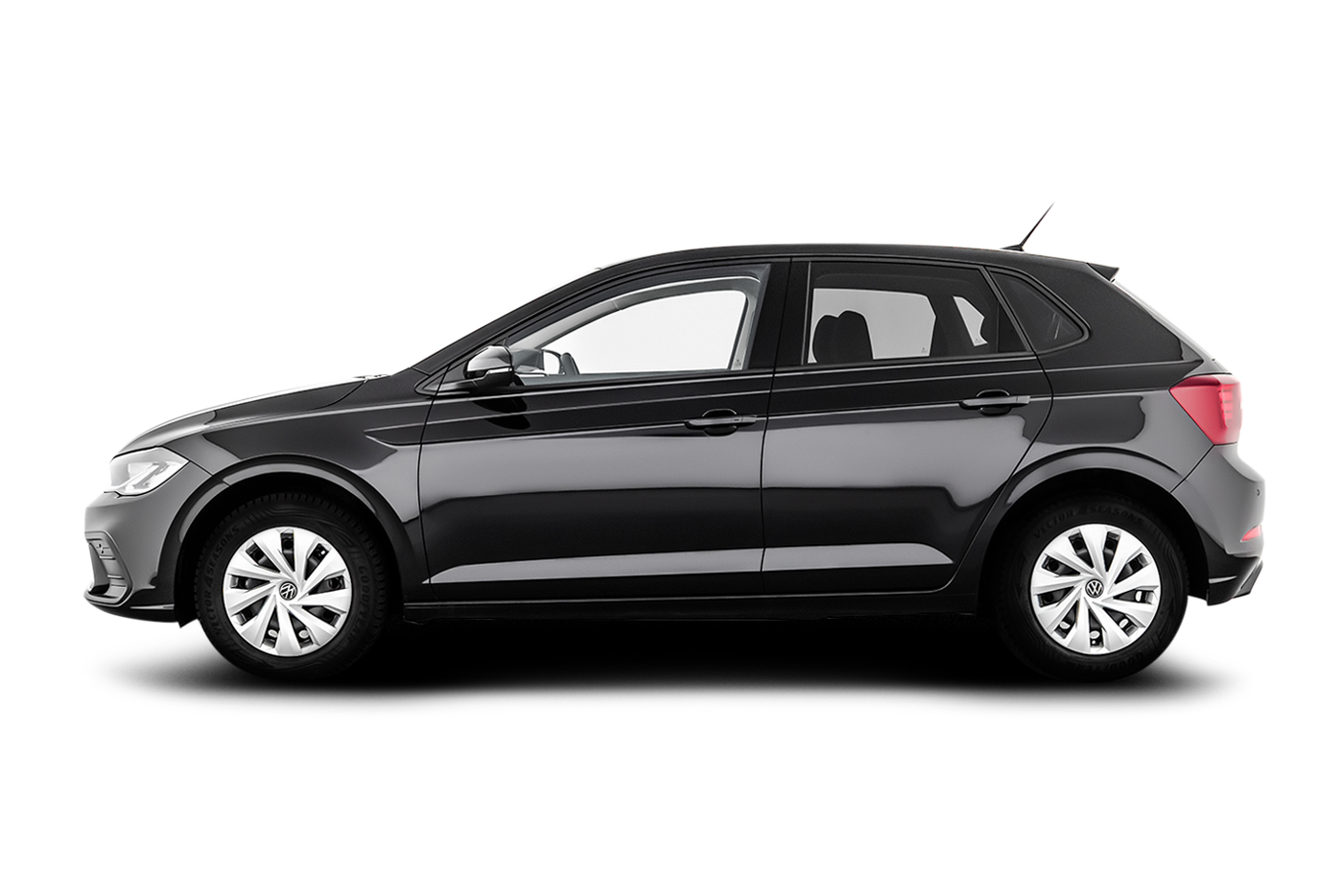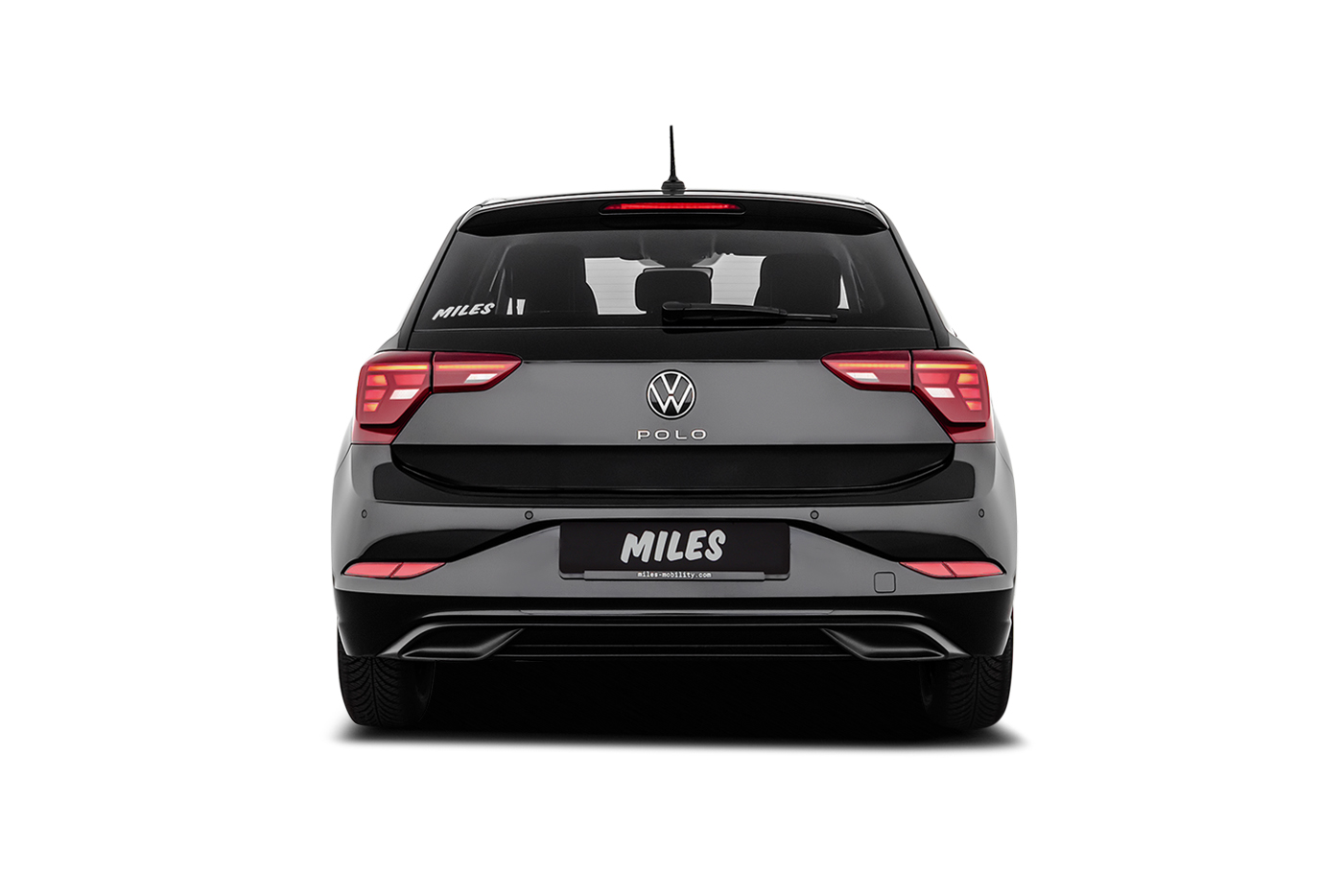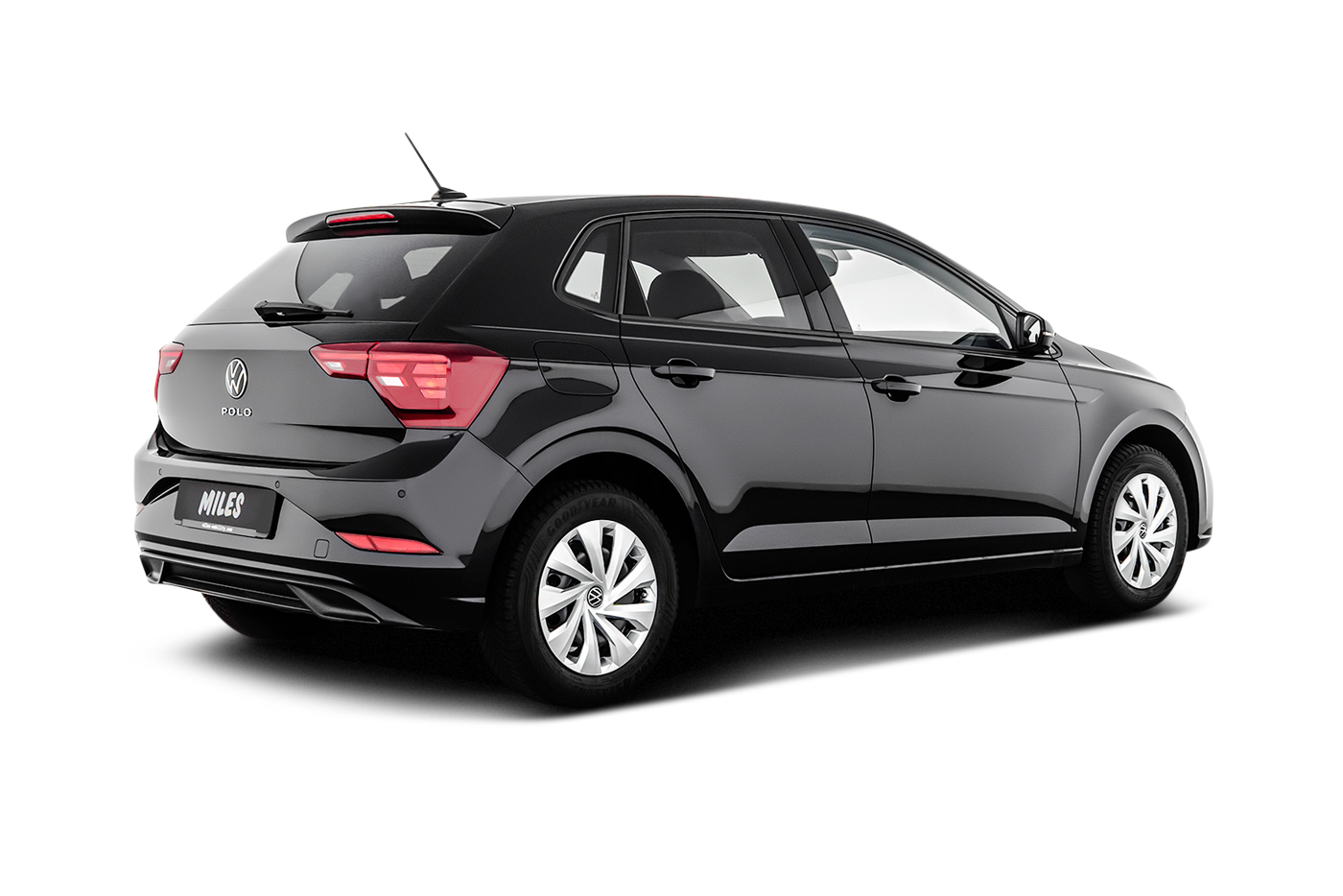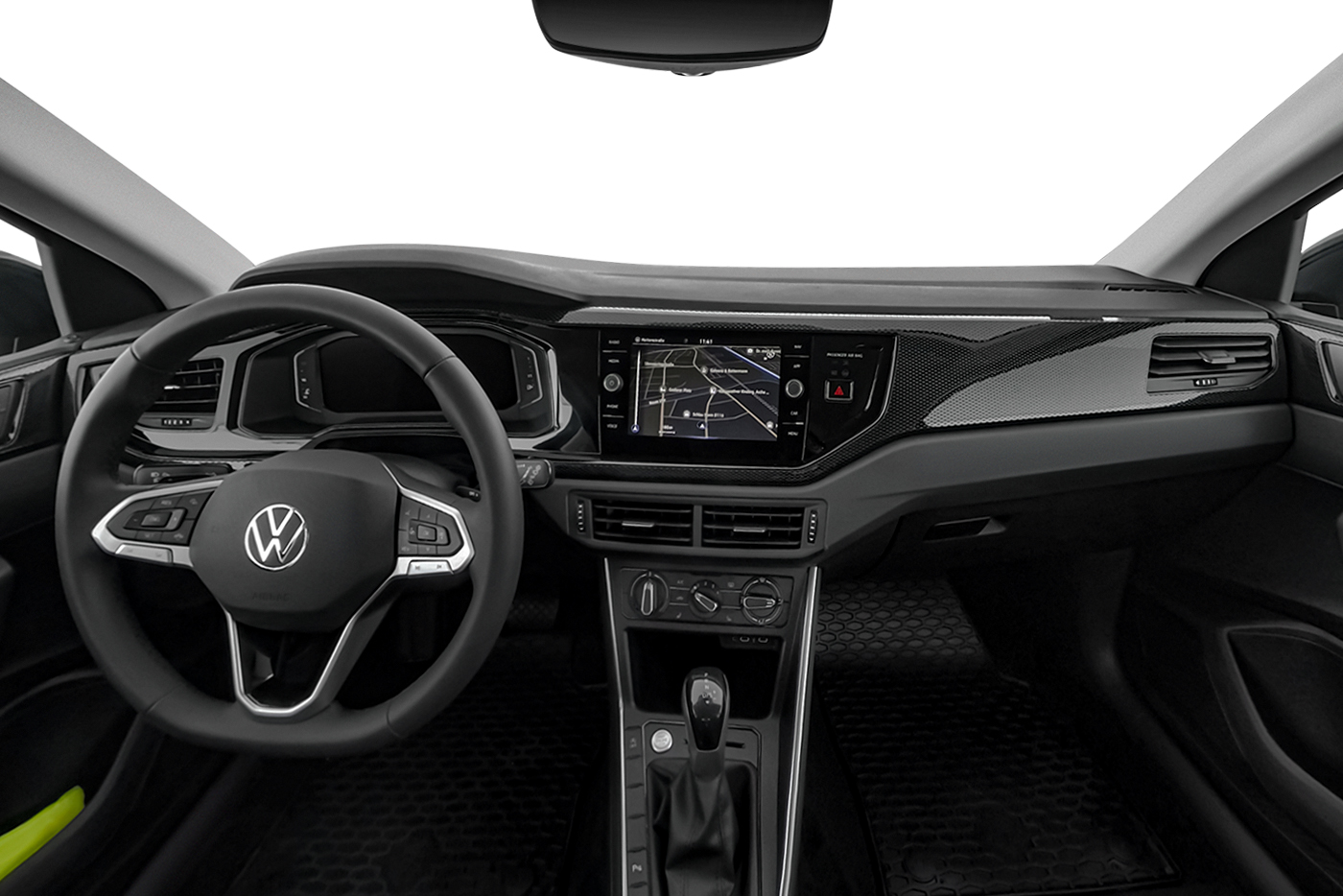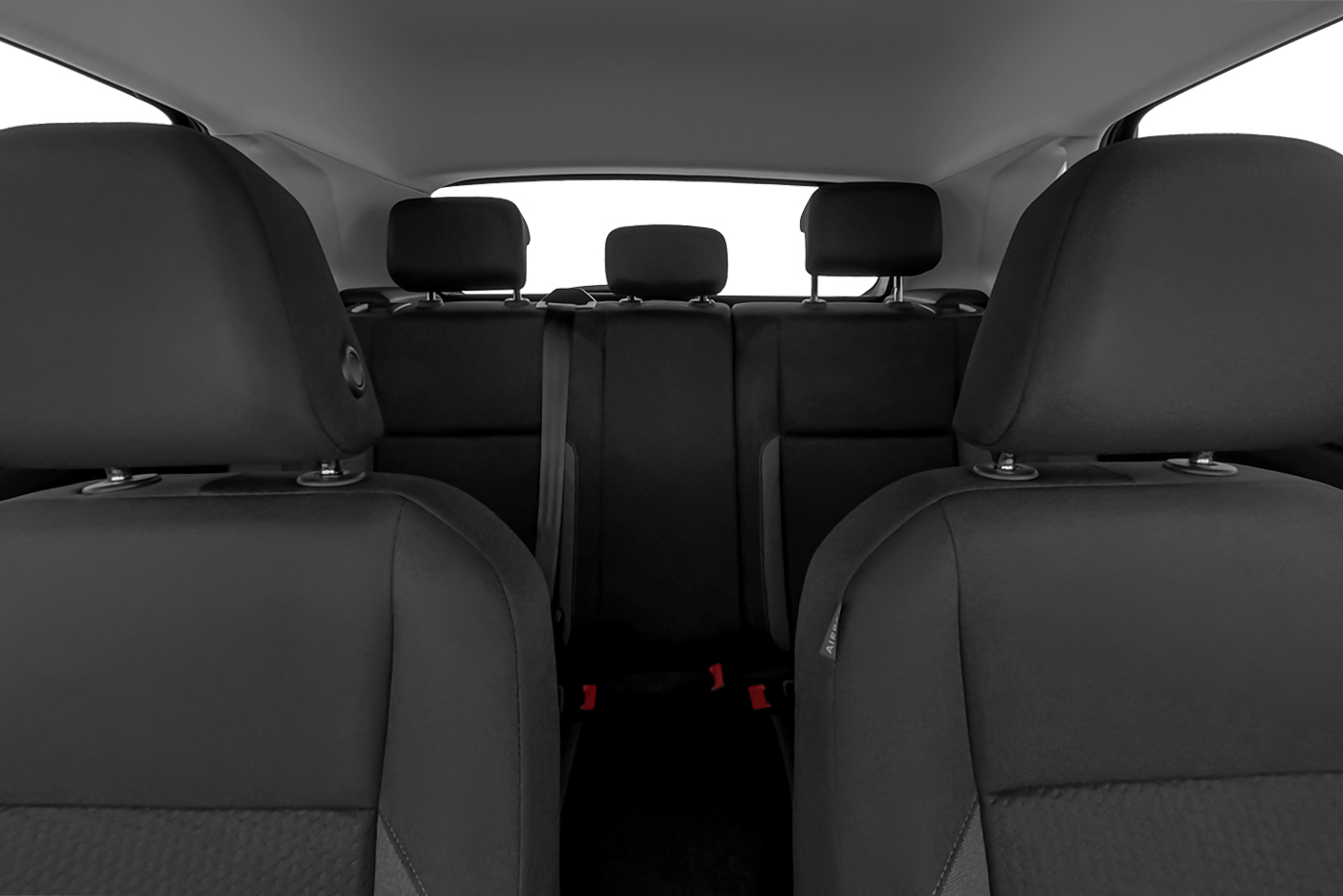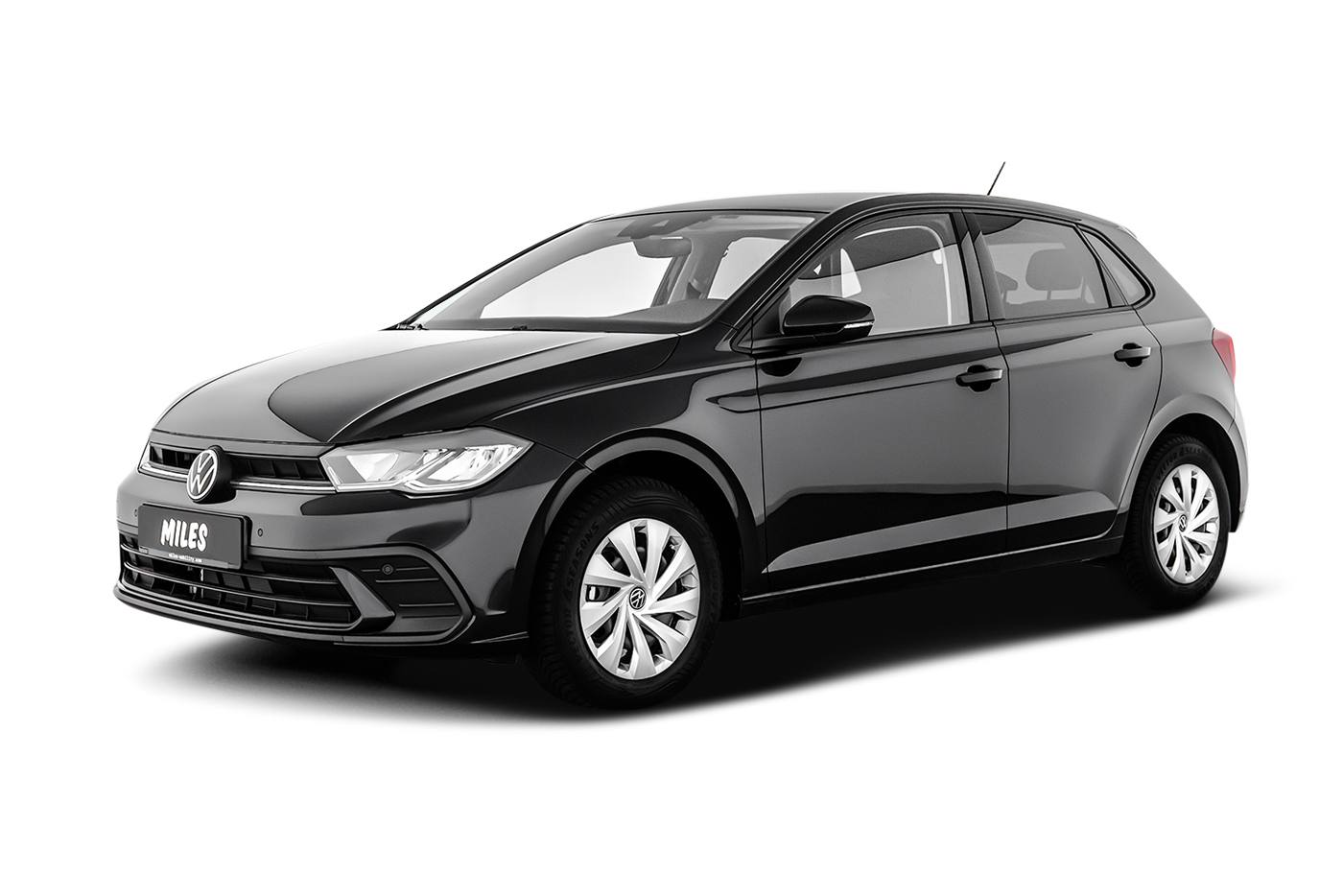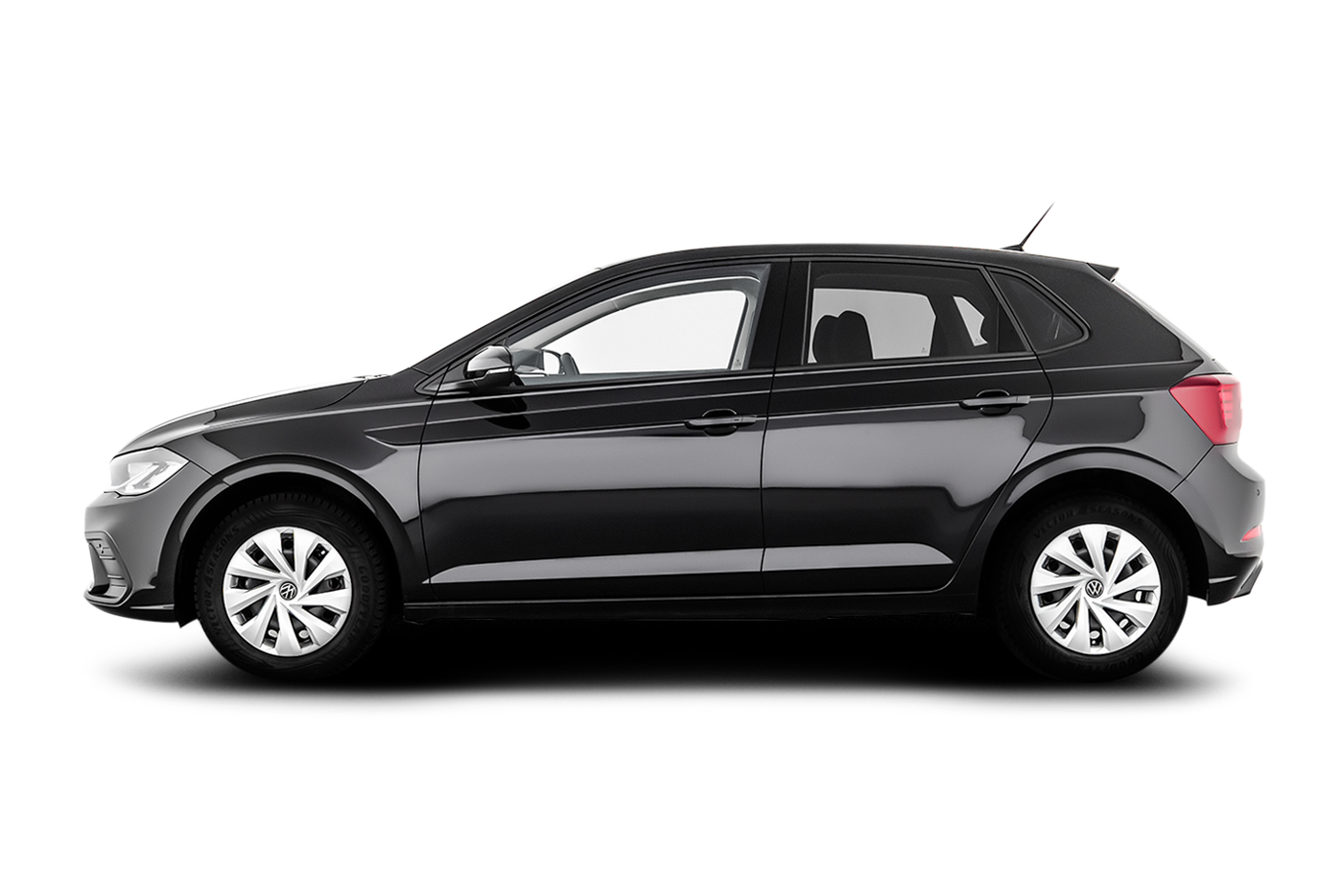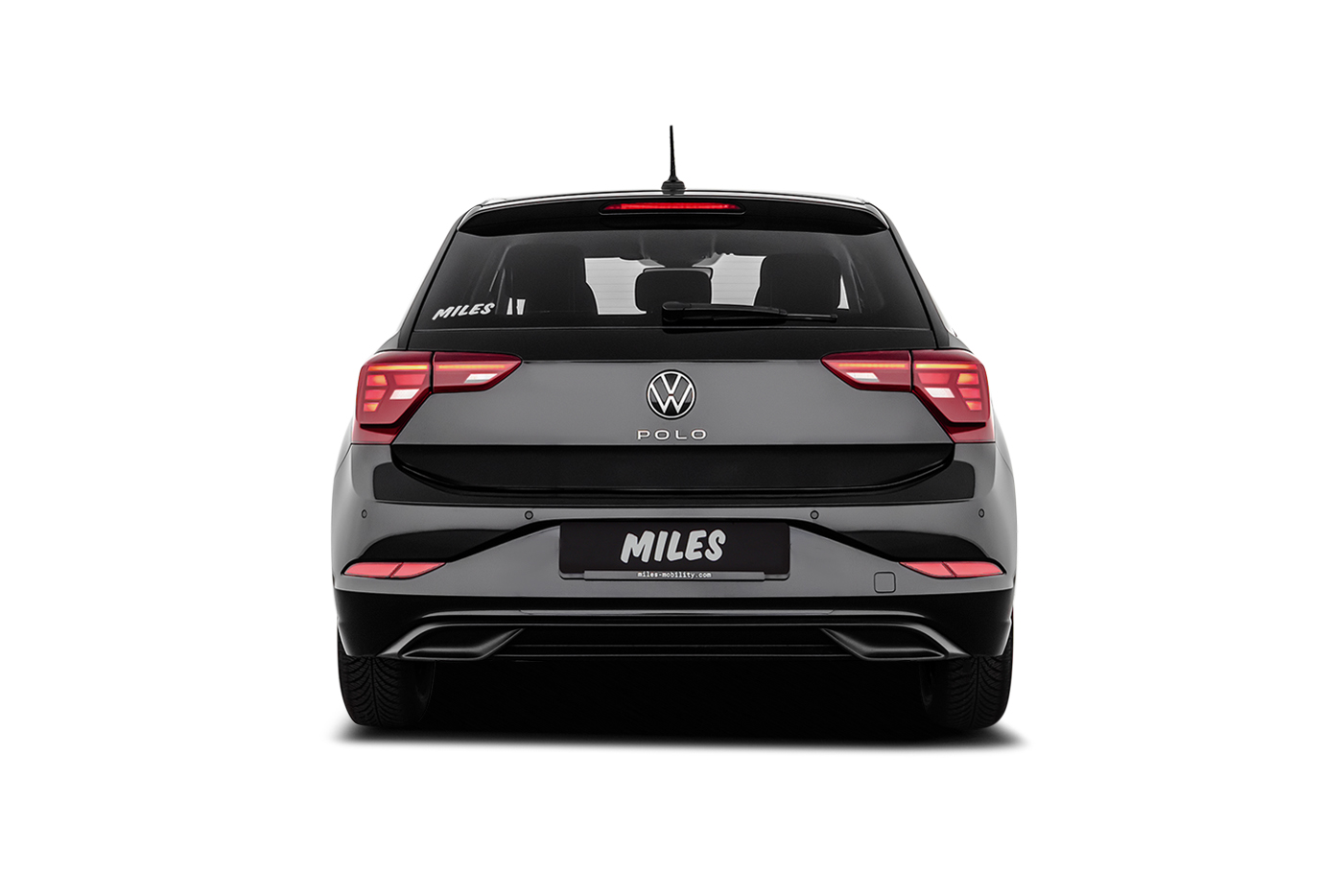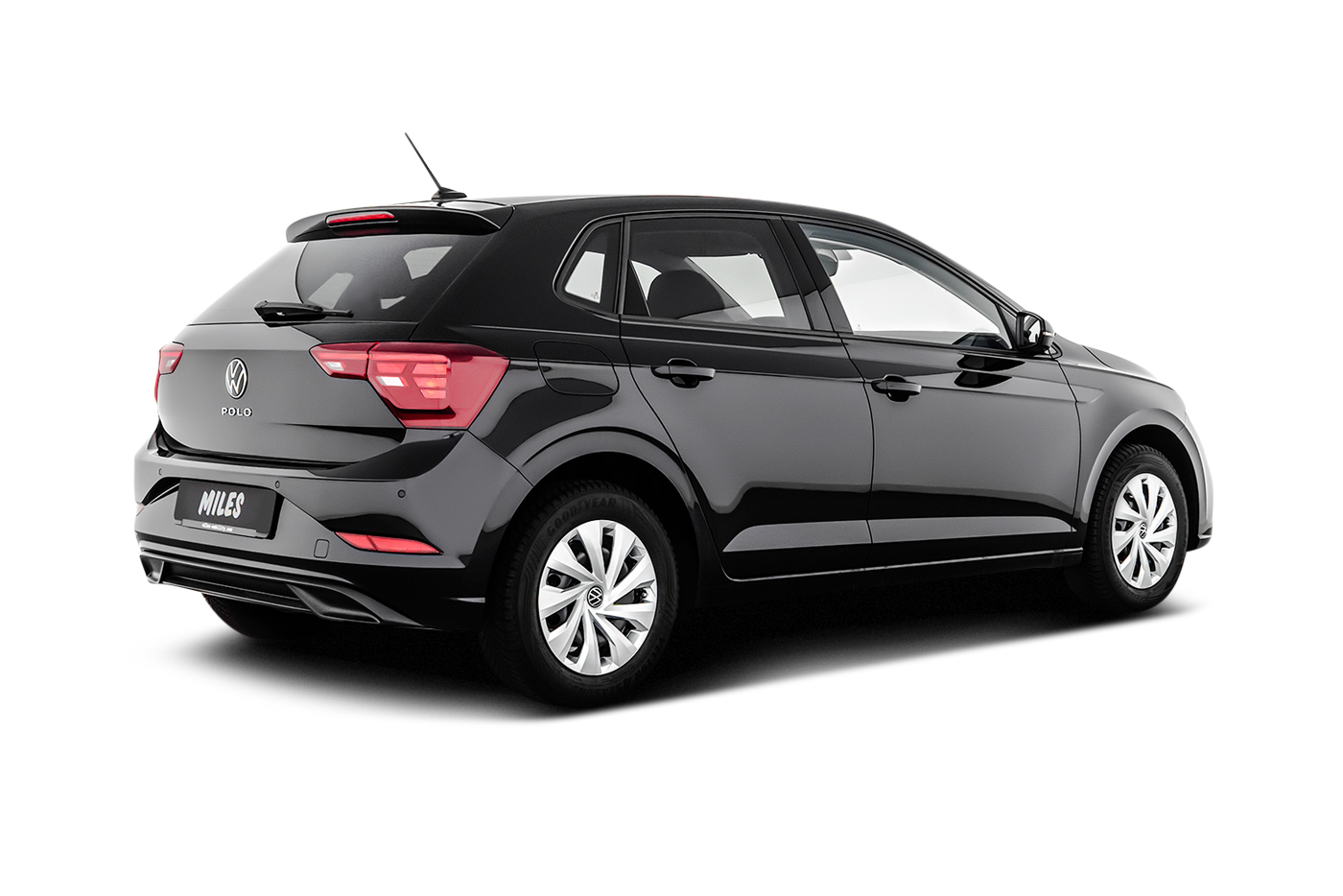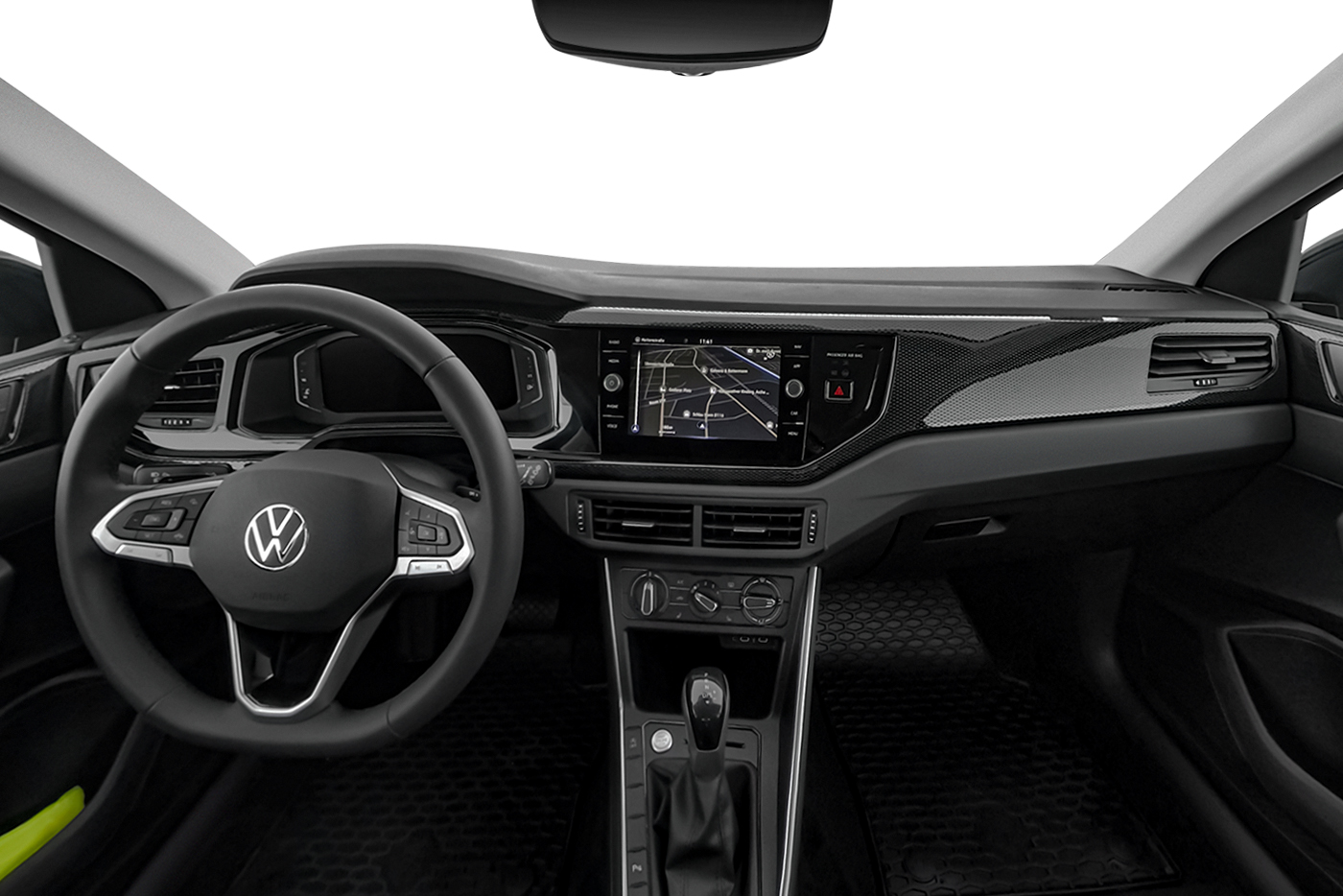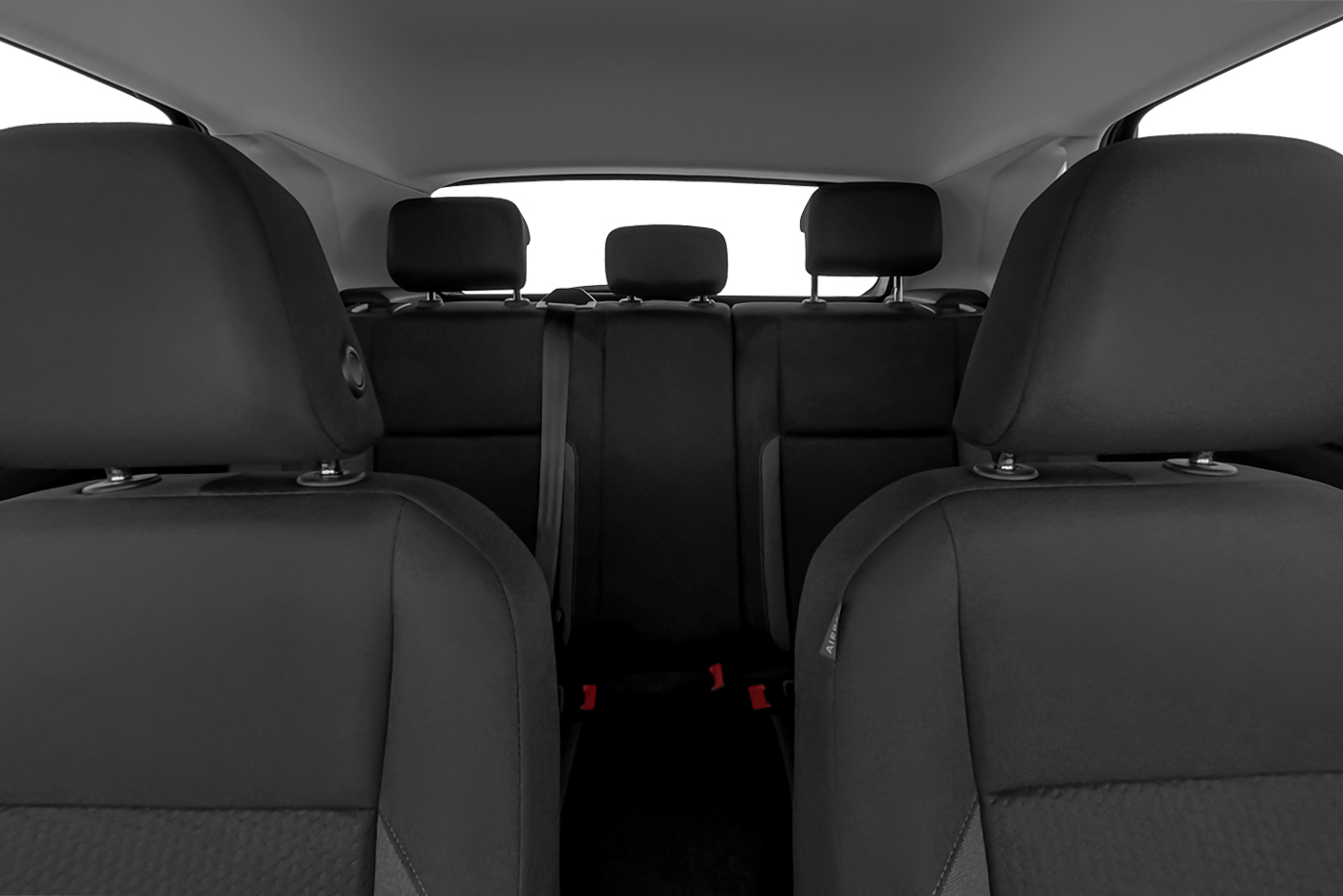 VW Polo
Propulsion
Front-wheel drive
Consumption (WLTP)
5.7l/100 km
CO₂ Emissions (WLTP)
129 g/km
Exterior mirrors electrically adjustable, folding and heated, with passenger mirror lowering function.
Driving light control automatic, with "Coming home" and "Leaving home" function
High beam control "Light Assist"
Automatically dimming interior mirror
Multifunction steering wheel in leather, with shift paddles
Air conditioning with active combi-filter
Heated front seats
Parking assistance - warning signals for obstacles in the front and rear area
Speed limiter
Drowsiness detection
Emergency braking assistant "Front Assist"
Lane departure warning "Lane Assist"
Rain sensor
Traffic sign recognition
Digital Cockpit Pro
6 loudspeakers
App-Connect incl. App-Connect Wireless for Apple CarPlay and Android Auto
Navigation system "Discover Media" incl. "Streaming & Internet"
Radio
2 USB-C interfaces in the front, 2 USB-C charging sockets on the center console in the rear
Digital radio reception DAB+
Telephone interface
Prepared for "We Connect"" and ""We Connect Plus"
LED taillights
LED headlights with LED daytime running lights
4 steel wheels 5,5 J x 15
Tire monitoring display
Anti-theft alarm system with interior monitoring, back-up horn and towing protection
Keyless locking and starting system "Keyless Access" with safe lock
ISOFIX anchor points for child seats on the outer rear seats and on the front passenger seat, i-Size compatible
| | subscription | leasing | buying |
| --- | --- | --- | --- |
| Insurance | | | |
| Vehicle tax | | | |
| Registration | | | |
| GEZ | | | |
| Maintenance and wear | | | |
| Main inspection | | | |
| Depreciation protection | | | |
| 24/7 service | | | |
| Fuel | | | |
| Parking | | | |
FAQ
With MILES Subscription, you can book your very own MILES and rent it for as long as you need.
And this is how it works:
- You choose the car that suits you best on our website.
- You decide how long you want to subscribe to a car.
- You tell us your preferred delivery date.
- You create an account where you can later view all the details of your booking.
- We check your data and send you a confirmation of your registration and your booking by e-mail.
Good to know:
- You are billed monthly. The monthly subscription rate includes everything except refueling and charging.
- If you wish, we can deliver your MILES to your doorstep - at least 10 days in advance. After that, you can start driving straight away.
- Before the end of the term, we remind you to return the car to one of our partner stations throughout Germany and arrange all the details with you.
For selected vehicles, we offer a special Flex rate that gives you an even more flexible subscription period.
What does Flex include?
Extra flexible subscription: You keep the car for as long as you need it, with no long-term commitment.
Open end of term: You can cancel your subscription on a monthly basis with one month's notice.
Delivery to your doorstep: We deliver right to your doorstep with Flex as well!
This is how it works:
You select your desired car as usual.
If Flex is available for your model, "Flex" will be displayed and selected automatically under subscription duration.
Choose the km package that suits you and click on order subscription. Done!
💡 In Flex, your subscription is automatically renewed as long as you do not actively cancel it.
You don't have to worry about anything when it comes to delivery: We'll deliver your MILES to your doorstep on the date you want.
Here's how it works:
- During your booking, you let us know when you want your MILES delivered.
- We will confirm the date as soon as possible.
- When the time comes, a driver will bring your MILES to the place of your choice.
- When everything has gone smoothly and you have both arrived, you will go through the handover protocol together. Please have your original ID and driver's license ready.
- Any questions about the car? Then you will of course receive a briefing from us.
- Are you ready? Then you can drive off immediately!
Important:
- On the day of delivery, we will contact you again by phone to confirm the exact arrival time and the handover location.
- If there is a delay on your side, please contact us as early as possible so we can accommodate the change.
- ID and driver's license must be presented at the handover.
All our vehicles are covered by liability insurance.
Motor vehicle liability insurance covers damage that you as a driver cause to other people, their property or assets.
If you cause an accident, our liability insurance covers the damage caused to the other party's vehicle or property. You are liable for the damage caused to the MILES up to the agreed deductible.
The deductible is the maximum share that you have to bear in the event of damage caused by yourself:
- Per claim car category S (e.g. VW Polo): 900€
- Per claim car category M (e.g. Audi A4 Avant): 900€
- Per claim van category L (e.g. Mercedes Sprinter): 1000€
- Per claim Premium category (e.g. Tesla Model Y): 1000€

💡 On some vehicles (categories S and M), we offer the option to reduce the deductible.
You will have the option to reduce the deductible down to 350€ (category S) and 450€ (category M) respectively, by paying an additional monthly fee. The fee amount will be displayed together with the option on the website.
Important:
- Effectiveness: The deductible is only effective if you immediately report the damage to the police (110) & our support (+493083794447) by phone & you did not violate our terms and conditions when using our vehicle (e.g. driving under the influence of alcohol, passing on your account to third parties).
- Question of guilt: The question of guilt will be clarified exclusively by the police & the insurance company.
💡 You can find more information about the defined accident regulations in our GTC.
We are here for you 24/7 and can be reached quickly in case of an accident!
Please follow these steps:
- Make sure that you and your passengers are well. If there are injured people, please give first aid and call the emergency services on 112.
- If you have secured the accident site, please inform the police by calling 110.
- Then report the accident directly to our support team at +493083794447. We will then tell you what to do next.
💡 You can also find our number on the business card in your car. It's best to save it in your cell phone at the beginning of your subscription.
Important:
Every accident must be reported to ensure full insurance coverage.
We are only interested in the total kilometres driven over the length of the subscription, meaning you can carry over "non-traveled" kilometres to the next month.
The vehicle comes with only a small, discreet MILES sticker on the rear window. You are welcome to remove it if it bothers you. We would be quite proud, however, if you keep it on.
See all articles