FLEXIBLE BUSINESS SUBSCRIPTIONS
Enjoy the freedom and flexibility of car rental subscriptions. One month minimum, cancel anytime.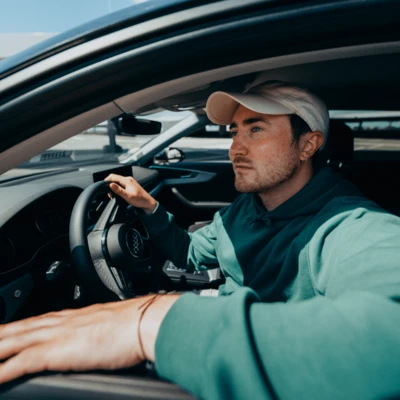 FULL FLEXIBILITY FOR YOUR COMPANY
Flexible durations.
You only pay for what you need: Our flexible contracts allow you to easily adapt your fleet to your requirements, starting at one month.
Flexible drivers.
Easily assign the car to specific employees, or share it freely among your employees. You decide who's driving, and who's responsible for it.
Flexible cars.
Switch between luxury sedans to transporters, as your business needs. If you don't find what you're looking for, don't hesitate to get in touch.
Flexible kilometers.
Be in charge of your monthly spending by deciding your required kilometers. Driving more or less than expected? No problem - we're flexible.
How it works:
Get your company car delivered within just a few easy steps.
1. Fill out the form
Add any specifications or desires, so that we can take it into account. Check our fleet and pricing here.
2. Discuss contract details
Your account manager will contact you to confirm your request, and send you a digital contract.

3. Sign contract digitally
As soon as you sign the contract digitally, we will prepare the cars for delivery.

4. Direct and fast delivery
We'll deliver the cars to your designated place, at the agreed time.

💡Tip: If you're self-employed, we recommend to book directly with our self-service tool. We can then assure you with a faster delivery.
Estimate your subscription cost
Estimate the cost of your car subscription below.
The pricing includes all rental costs aside from fueling and parking.
Your subscription:
per month
Monthly costs (per vehicle)
€
(€ net)
€ per extra KM
One-time costs (per vehicle)
€ delivery
€ deposit
€ deductible
Contact us
Send us your free, non-binding request for a business car subscription via this form. We will get back to you as soon as possible, with a solution that suits your company's needs.
Why is a car subscription better than a lease?
Your business changes. Why shouldn't your car lease follow along?
Here are some examples where you would be better off with a subscription than a lease:

Your new employee is in a probation period
Congratulations, you just hired a new employee. But there is always a degree of uncertainty during the probation. With a Flex, 3-month, or 6-month subscription, you can easily match their probation period and afford them a great car. When the probation period is over, you can easily extend the contract, cancel it, or simply switch it to another employee.
Your company car has a breakdown
Your company car got a breakdown, and the repairs will take several weeks, if not longer. With a flexible subscription with a minimum period of one month, your employees can retain their mobility on short notice. Once your company car is back, simply return the subscription car, or assign it to a different employee.
Your company has seasonality trends
Your driving requirements might change throughout the year - thanks to winning a new project, or time-of-year opportunities. These more intensive months, where you need to drive more - are where the flexible subscriptions come in handy. You can plan your fleet according to the seasons, renting the vehicles you need, and paying zero for the other months.
About us
MILES Mobility was founded in 2016 as an independent, free-floating car- and vansharing provider by Alexander Eitner and Florian Haus. We are headquartered in Berlin and we are active across Germany and Belgium with two different products: car- and vansharing and car subscriptions.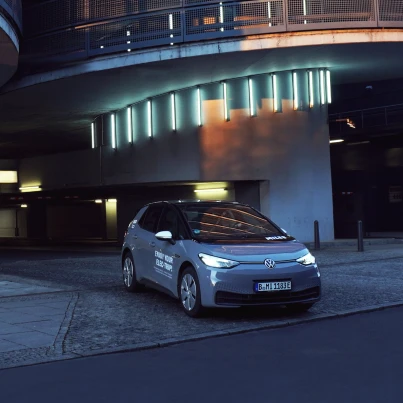 FAQ
With MILES Subscription for Business, your company can rent a MILES fleet for as long as they need.
And this is how it works:
- You submit a form on the page above with your contact details.
- You specify which vehicles and quantities you'd like to subscribe to.
- You tell us for how long you'd like to subscribe.
- You can even make a special request in the open text field.
- You tell us your preferred delivery date.
- We check your data and send you an offer for the fleet you requested by e-mail.
- Once you agree to the terms, we will promptly deliver the cars to your door.
Good to know:
- You are billed monthly. The monthly subscription rate includes everything except refuelling and charging.
- If you wish, we can deliver your MILES to your doorstep - at least 10 days in advance. After that, you can start driving straight away.
- Before the end of the term, we remind you to return the car to one of our partner stations throughout Germany and arrange all the details with you.
In order to get a business subscription, your company needs to be registered within Germany and have a positive credit rating.
All employees who have a valid driver's license and are over 18 are eligible to drive the subscription car / cars.
Your MILES Subscription for Business includes:
- Insurance
- Vehicle tax
- Registration
- GEZ
- Maintenance and wear
- Main inspection
- Depreciation protection
- 24/7 service
The only additional costs are for fuelling/charging and parking.
See all articles